Hardox Bodies go the distance
Our advanced high strength steel is harder and tougher than any other steel. Reduced weight and increased service life means increased payloads, improved fuel economy and less maintenance.
Thanks to the long sheets of high strength steel, truck bodies and trailers built with it comprise fewer parts, further improving strength and reducing weight. Smarter design with our highly ductile steel dramatically reduces the risks of cracking and is quicker and easier to fabricate.
Our industry-leading forming capacity enables single-piece sides and floors that reduce fatigue, improve strength and truly stand the test of time.
UNCOMPROMISING PERFORMANCE. ONLY WITH HARDOX
We do more with one piece of precision-folded steel than others can do with ten
We form tipper sides and floors from one piece of Hardox 450. Only one weld, from coaming rail to bottom skirt, headboard to tailgate. No seams, no laser welds, no weaknesses. You get reduced tare weight, increased payload and unparalleled service life.
Hardox in my Body
If you want a truck body or trailer that's hard, tough and cost-efficient, it's a good idea to turn to a licensed Hardox In My Body® manufacturer. It's your guarantee to get a body that will weigh less, perform better, carry a higher payload and last longer. Learn more.
Strenx High Tensile Steel
Improve performance and save weight with Strenx
Increase payload and improve fuel efficiency. Trucks and trailers built with Strenx become lighter without compromising on performance, safety or service life. Strenx steel delivers yield strengths of 600–1300 MPa, while being as workshop-friendly as regular steel.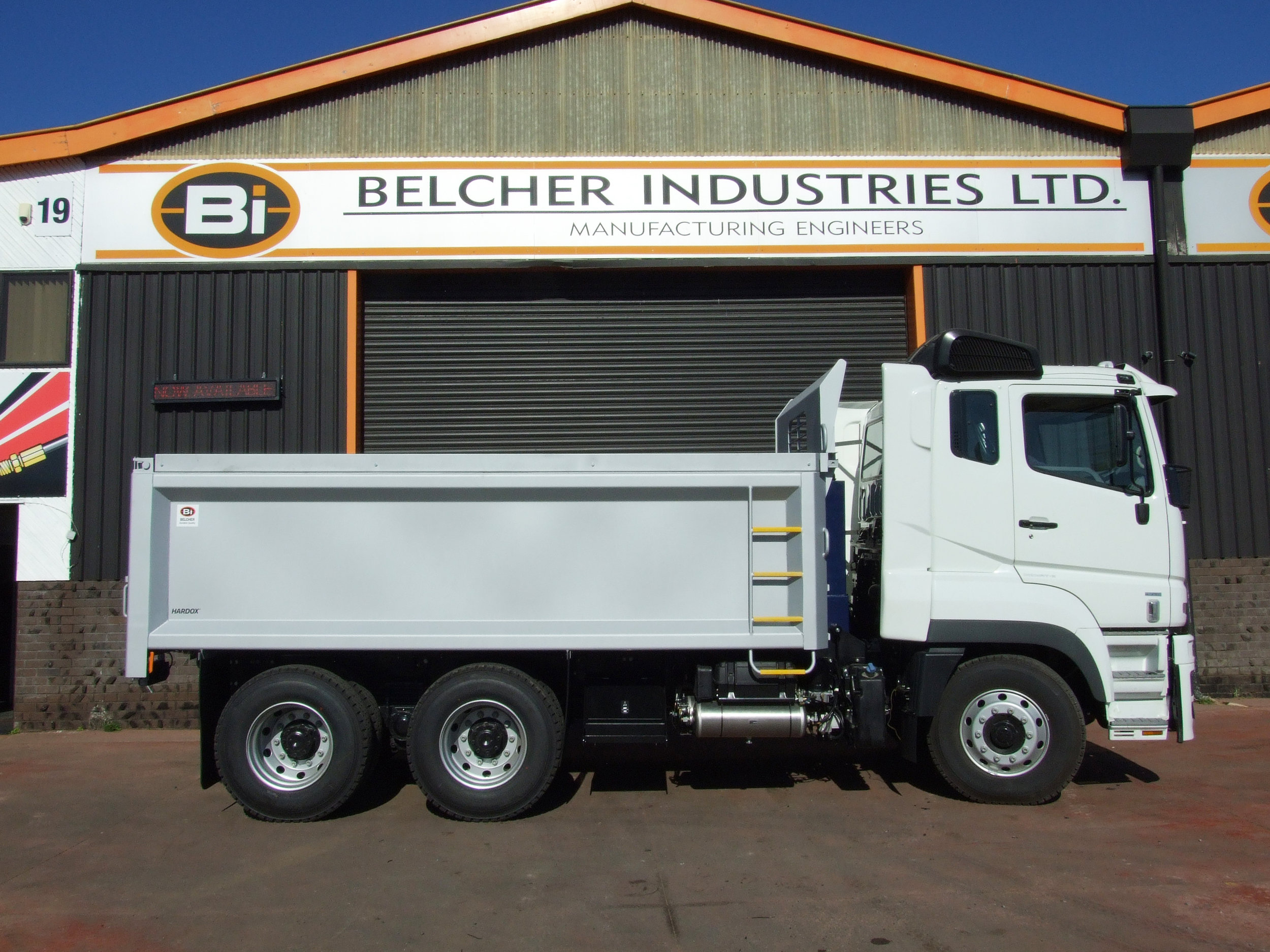 Get in touch to talk to an expert about how Hardox and Strenx can be used in your industry!