stay productive and competitive
Real Steel is equipped to meet the high demands of your recycling environment. We specialise in making custom steel components to improve service life and optimise production. We are the experts who can deploy industry-leading Swedish Steel wear parts in your plant.
HARDOX IN ITS ELEMENT
The superior wear resistance of Hardox means longer wear life and reduced downtime. Its strength allows a thinner plate to be used, lowering overall weight and enabling increased payloads and productivity. Hardox wear plate is the fast and flexible on-site solution. With its outstanding weldability and workshop-friendly properties, it'll fit right into your repair processes.
Hardox Wearparts
As New Zealand's official Hardox Wearparts Centre, Real Steel is your One-Stop Wear Shop. We'll visit you on site to provide advice and measure up parts. We'll even fly in the experts from Swedish Steel to examine your operation and identify where and how Hardox can be deployed to reduce your running costs. Check out our Hardox Wearparts page for more info.
Take Durability to the Extreme
Duroxite overlay products from Hardox Wearparts can add weeks, months, even years of trouble-free operations to your most extreme wear situations.
Lightest and toughest truck bodies and trailers
Transporting recycling material is all about tare weight and economy. A Hardox bin is the perfect solution. Thinner steel is not only tougher but also lighter. You can cart more material on the way there and save fuel on the way back. And the extreme impact resistance means it will always look good doing it.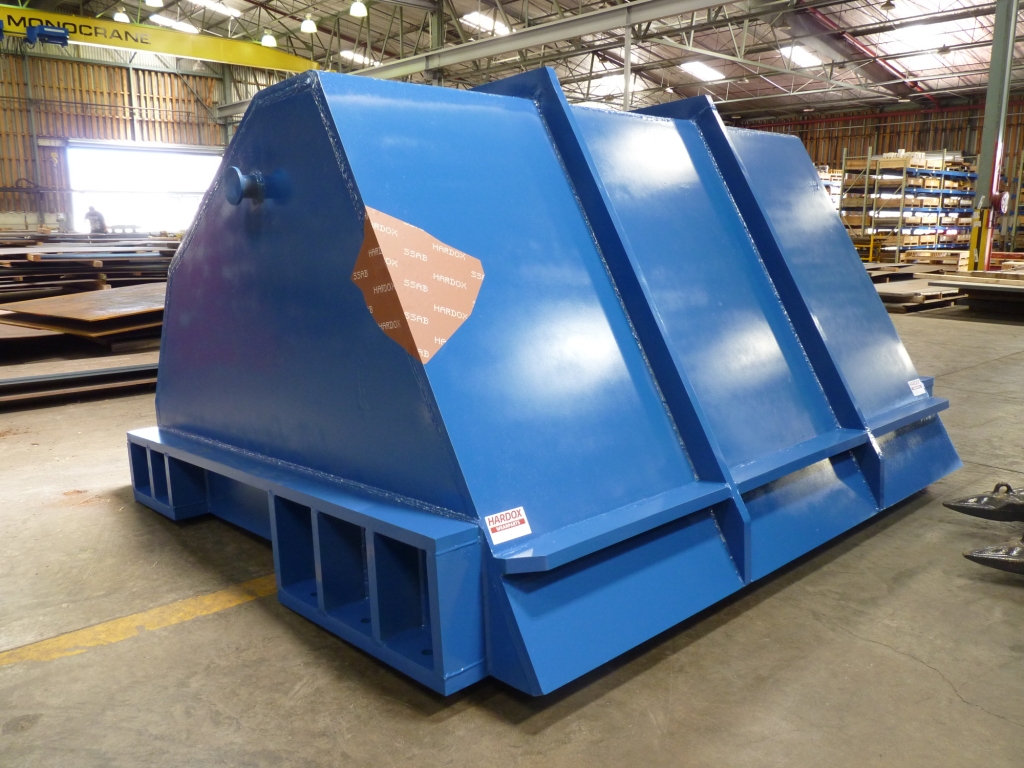 Get in touch to talk to an expert about how Hardox can be deployed in your industry!